Some of the tools and resources I use
Courses
• I'm a totally grateful lifetime member of the Internet Business Mastery Academy. Jeremy and Jason have taught me so much about setting up an internet business. Their practical content is so easy to digest and put into action right away.
This audio/video training course starts you from zero and guides you step-by-step to build your own business with next to no cash. And having access to the hugely helpful member community is simply wicked. The members are always answering each other's questions and sharing opinions. Get full access, risk free, for 90 days. If you don't like it, just leave (but you should really try it).
• Your Authentic Business is business branding program to be a 'game changer' for people starting a new business or for those looking to take their business to the next level. It's a new kind of marketing course for open-minded entrepreneurial business owners and managers who are prepared to think deeper about what makes them tick and how this can be used to create a business branding strategy that delivers a competitive edge for their business.
I've gone through the videos and worksheets myself and love this step-by-step method of finding the truth about my business and crafting an authentic business story. Get full access with a 60-day money-back guarantee, no questions asked.
• Do you want to learn why LinkedIn is the most powerful social networking site for your business and will most likely double your results over any other site? Watch this short video to learn why. My friend Lewis Howes put it together and I know it will add value to your business. He's THE go-to guy when it comes to LinkedIn.
This course shows you exactly how you can use Linkedin to drive tons of traffic to your site and get qualified leads, successfully network with high-profile individuals, build a 40,000 person email list on LinkedIn, and so much more. Get full access with a 60-day money-back guarantee, no questions asked.
Themes and Templates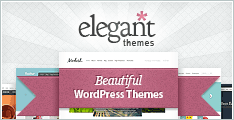 • Elegant Themes truly has beautiful WordPress themes with easy-to-use theme options in the admin panel. They have super efficient customer service for any issues and for DIY customization of your themes. I'm using Elegant Themes for two of my websites. Get the entire collection of 82 themes for only $39 (only $0.49 per theme)! And if you don't like what you get, there's a 30-day money-back guarantee.
• Themeforest is jam-packed with all kinds of site templates and themes. They've got WordPress, Joomla, and Drupal themes, eCommerce themes, PSD templates, HTML5/CSS3 templates, even Tumblr themes. And you can't beat these prices, starting at only $5. Choose what you want with on-demand purchasing and read reviews before you buy.
• Template Monster emphasizes affordable web design. They currently have the internet's largest web template library, with over 20,000 web designs. They add about 450-500 new designs each month.
Books on Branding
• The 22 Immutable Laws of Branding: How to Build a Product or Service into a World-Class Brand. I highly encourage you to pick up this book and read it cover to cover. It's an easy 272-page read that's insightful and thought-provoking. It's makes the concept of branding accessible to even beginners. It contains many important principles and practical tips for building your brand and keeping it alive.
Productivity Tools
• ManageWP is a must-have tool if you have more than one WordPress site. From a single secure dashboard, you can take multiple actions with all of your sites at once, like update plugins and WordPress versions, publish content, reply to comments, schedule backups, and clean out your spam. ManageWP even monitors your uptime to see when your sites have been inaccessible and for how long. Their support is available 24/7 and they have a phone number you can call.
There's a 14-day free trial with all the features. Pricing depends on the features you want and how many websites you run. For example, the standard blogger package with 5 websites is only US$0.80 per website per month! It's a fantastic tool that saves so much time and provides so much value.
Reputation Management
• The Ultimate Guide to Creating a Positive Brand Image for Online Reputation Management is quite the headline, but it's also quite the blog post on keeping your online brand positive and noticed. Written by Neil Patel, VP of Marketing of KISSmetrics.
• Ming.ly is a global address book that merges Gmail, Facebook, LinkedIn, and Twitter to help you stay socially connected. Send messages without leaving Gmail, set recurring reminders to stay in touch with people, add notes about how you met, and filter your news feed for just the important stuff. Search your unified contacts by location or groups. This link gets you 10% off the unlimited plan.
Design Resources
• Designmodo is an online magazine with resources, tools and informative materials for graphic and web designers. Check out the wickedly designed vector icons, UI kits, and infographic elements. The blog offers more, with tips, tutorials, freebies, and inspiration.

• Web Icon Set is exactly what it sounds like it is—a resource with icon sets for the web. That means business icons, ecommerce icons, social icons, browser icons, weather icons, transportations icons, flag icons, mini icons, minimal icons, and free icons too. Whew… that's a lot of icons.
Notes and Cloud Storage
• Evernote is a wicked tool to increase your productivity, on the job and off. You can save notes, files, photos, audio, and websites You can sync your notes across all of your devices and share with others.
I use it mainly to write and organize my website content and blog posts. Once a post is finished and uploaded, I simply move it into a different notebook, so I know what's finished and what's not.

• Dropbox lets you sync your files across all your devices. Use it just like any other folder on your computer. Share folders or files with others. You get 2GB of free space for signing up, or up to 1000GB for paid services. It keeps a one-month history of your files, changes or deletions can be undone, and starred files can be accessed offline. Supported by Windows, Mac, Linux, iPad, iPhone, Android, and Blackberry. I use it with my design clients to send and receive large files that can't be emailed, and for collaborative editing work.
Automation
• Buffer is an efficient way to schedule your posts on Facebook, Twitter, and LinkedIn. Set your preferred times to post, fill up your slots, and then let it go. Put a buffer button on your website. Add to your buffer straight from your Twitter feed. You can check your analytics and recycle posts back into your time slots with drag-and-drop. The free account gives you ten time slots, and when someone else signs up with your referral link, you both get an extra slot.
• Paper.li is a great web tool for starting your own automated digital newspaper, daily or weekly. It curates customized content from Twitter, Facebook, and Google Plus. Filter by people, lists, groups, and keywords. Visitors can share or subscribe to your newspaper for email updates. There's also a browser button so you can install so you can easily add any page or site.
Invoicing
• The Invoice Machine is a simple-to-use online invoicing system that allows you to add clients, manage projects, and send out professional-looking invoices. Keep track of what's been paid and what's due. Search by period, client, or status. Custom settings include language, currency, taxes, shipping, and discounts. Use your own logo, send customized emails, attach invoices as PDFs, integrate with PayPal, set up automatic thank you messages, and more (even with the free account). The free account gives you three invoices and three estimates per month. There are three other paid services to choose from–one with unlimited usage.
Blogs you should check out
• Duct Tape Marketing – John Jantsch has been called the World's Most Practical Small Business Expert for consistently delivering real-world, proven small business marketing ideas and strategies.
• Chris Garrett on New Media – "Build your business by sharing what you know." Chris Garrett posts tips, thoughts and advice on the business of new media and online business.
• Convince and Convert – "Social & Content Accelerators." Jay Baer is a hype-free digital marketing strategist, speaker, and author.
• Branding Strategy Insider – Founded by Derrick Daye and Brad VanAuken as an extension of their brand consulting: The Blake Project.
• Chris Brogan – "Grow a Successful Business Channel." Chris Brogan is a New York Times best-selling author of books like Trust Agents (co-written with Julien Smith), Social Media 101, and Google Plus for Business.
• A Clear Eye – "Life is change. Growth is optional." Tom Asacker is an acclaimed author and renowned speaker on the concept of belief and how it relates to building more dynamic relationships between organizations and their audiences.
• Copyblogger – "Content Marketing Advice and Solutions That Work." Multi-author blog founded by Brian Clark, ranked #3 of the 100 Most Influential Online Marketers of 2009 on Invesp.net.
• John Morgan – "Changing Marketing One Brand at a Time." John Morgan is known as the Chuck Norris of branding and is the author of Brand Against The Machine.
• More Than Branding – Founded by Maria Elena Moré. "To discover what lies beneath excellent (and sometimes not so excellent) marketing performance."
• Brand Mix – "Branding Stories, Ideas, Thoughts, and Observations." Founded by Martin Bishop, a brand strategist specializing in brand architecture and portfolio strategy.
• The Marketing Blog – "Turning Entrepreneurs Into Marketers." Founded by Jay Ehret, who serves as Dean of Marketing Know-How.
• Drew's Marketing Minute – "Create a Love Affair With Your Customer." Founded by Drew McLellan, a 25+ year marketing agency veteran.
• Logo Design Love – "Devoted to the design of logos and brand identities." Founded by David Airey, author of Logo Design Love (the book).
• Logo Blog – Multi-author blog presented as a part of DK Tech in the U.A.E. Providing news, resources, interviews and articles on logo design and branding.